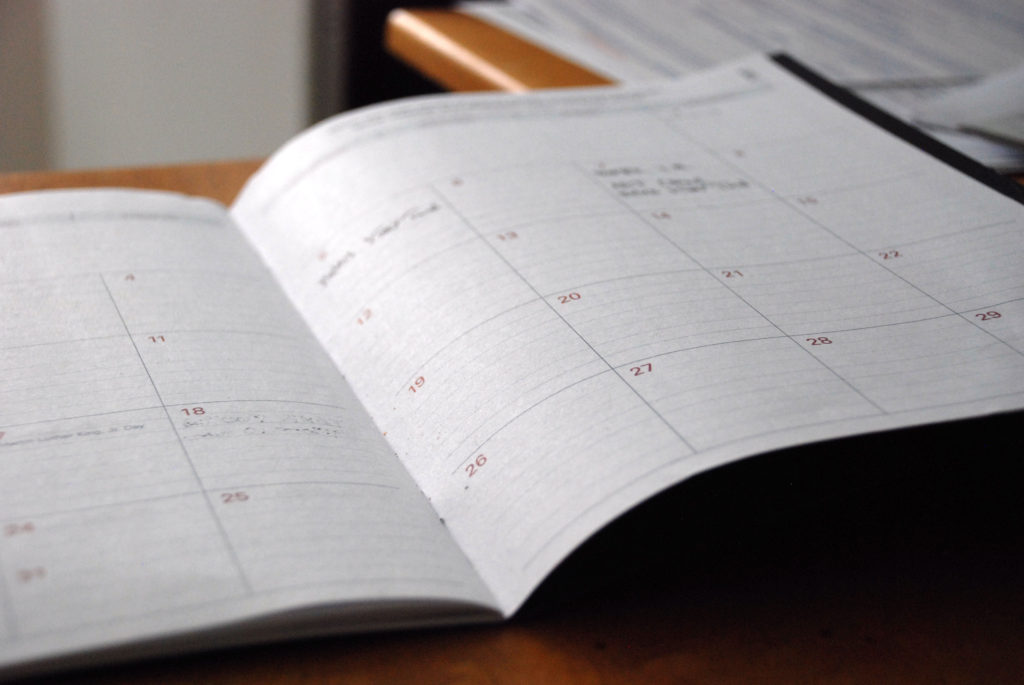 My husband and I have a little disagreement going about retirement contributions. It's not about how much to contribute — I've run the numbers on that, and given our ages and how much retirement money we've socked away already, the usual rule-of-thumb of 12% of our gross earnings will do just fine to give us 80% replacement when he (the older one) reaches retirement age. Of course, if we want to retire early, we'll need to do more than 12%… but again, the contribution amount is not our argument.
The argument we keep having (the civil, calm, disagreement where I assure you no plates are thrown or furniture flipped) is when to put the money into the accounts. I like to hop onto my Vanguard online account as soon as I get some money coming in, and set up an immediate transfer into my IRA for 12% of whatever amount I just got. Husband, on the other hand, has a savings account specifically titled "$5,500 for Retirement," in which he hopes to save up the 2016 maximum contribution amount, and then once he has all of it, dump it all at once into his IRA.
The Husband does this because he likes to keep a lot of cash on hand for emergencies. He knows that once the money is in the IRA, it's much harder to access than in that savings account, so he'd like to wait until the last minute (generally the April 15th yearly deadline or close to it) to lock up his cash. I, on the other hand, argued that he might be losing out on some compound interest with this practice.
So who's right? Or does it even matter? Is there a difference between transferring money right away versus saving up until you've got your amount for the year and depositing it all at once?
Yo, MATH, you wanna help us out here?
Math to the rescue
Let's say that you end up contributing $165,000 over 30 years. That's probably about right for what The Husband and I might contribute (each), it's also $5,500/year (which is the current IRA contribution limit), and it's an example I got from a Vanguard article on this very subject ("Delaying IRA contribution until April can cost you") which comes with a handy-dandy graph for me to borrow, too!
Vanguard compared two scenarios: investing the yearly amount ASAP (January of the tax year of your IRA), vs. waiting until the absolute deadline (April of the following year). The difference they found:

The Early Bird nearly doubles their initial investment over 30 years, with $158,967 in earnings (in addition to the $165,000 in contributions). Meanwhile, the Procrastinator loses out on nearly 10% of that, and gets only $143,467 in earnings (not peanuts, but definitely lower).
"Less time means there's less opportunity for your investments to benefit from the power of compounding, which is when you generate earnings on top of earnings," said Stephen Weber, an investment analyst with Vanguard Investment Strategy Group. "Losing even a few months can weaken the potential effects of compounding."
Now of course, I can't actually put the full $5,500 yearly contribution into my IRA every January (who can?) – I have to do the best I can by contributing a good amount each time I get paid. But doing it sooner, rather than later, still avoids as much of that "procrastination penalty" as possible.
So without bragging too much…
HAHAHAHA I WAS RIGHT, SUCKER!
Now go put some money into your retirement account.