Got burning questions about the Free Application for Federal Student Aid (FAFSA)? You're in luck! The knowledgeable folks that work at the Department of Education do a #AskFAFSA Office Hours on the last Wednesday of each month, on Twitter!
You don't need a Twitter account to follow along with the conversation (though you will need one if you want to ask a question). You can also browse past #AskFAFSA conversations (where your questions might have already been answered!) on the #AskFAFSA Storify page.
Next #AskFAFSA Office Hours: September 28th, 5-6 PM Eastern Time

Topic: Countdown to FAFSA (it opens up on October 1st this year!)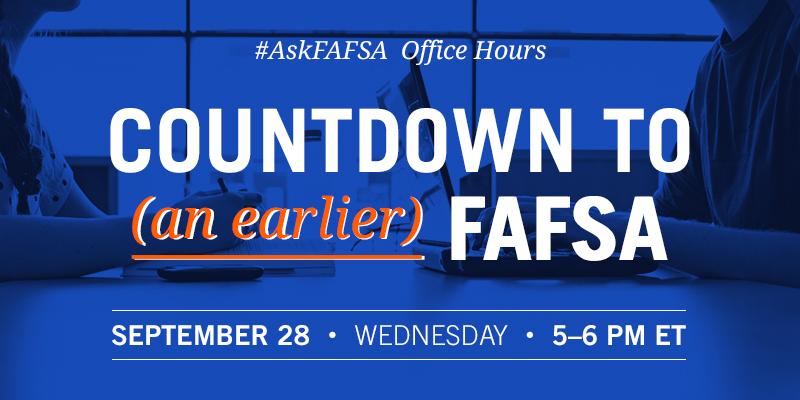 You can also check out the Federal Student Aid event schedule for more upcoming #AskFAFSA events. You get this one opportunity a month to ask the experts your questions about filling out the FAFSA form, so take advantage!
(Feel free to tag me, @stephonee, in your questions!)