I can't get over how quickly stores can just move on from Halloween. The husband and I took a stroll over to our neighborhood grocery store earlier today, and somehow they'd managed to move out nearly all of the Halloween cereals, and replace them with Christmas ones. Personally, I'm still clinging to my glittery black-and-orange decorations around the apartment, but I can at least move on into November by closing out the books on October's money numbers:
Change: $4,346 or +19.03%
October Net Worth: $27,184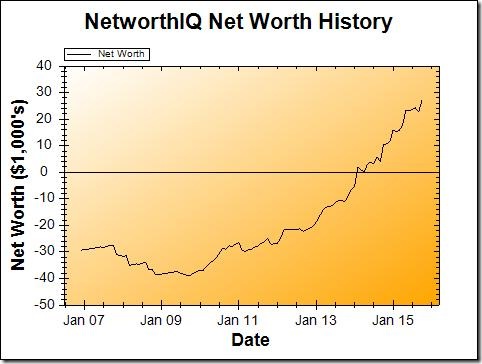 Awwwwww yussssssss! I can't take huge amounts of credit for this month's jump, though. I did diligently contribute 12% of my earnings to retirement accounts, and pound away as usual at my debts. But the real big hunk of that growth came from within my retirement accounts themselves. I guess the stock market recovered alright from last month's little tumble. Of course, as someone who is currently buying stock, and not selling it, I wouldn't actually mind if it went ahead and stayed down for a bit. I hate it when stocks aren't on sale anymore!
Still, it does help move me along toward my goal of $38,901 by September 2016, so that's good.
Since I don't have much else to share this month (with the stock market doing all the work for me), I'll just end here with a picture of my Halloween Tree (soon to be slightly redecorated into a "Thanksgiving Tree" and thereafter into an almost standard "Christmas Tree" though with more LEGO than most Christmas Trees usually have):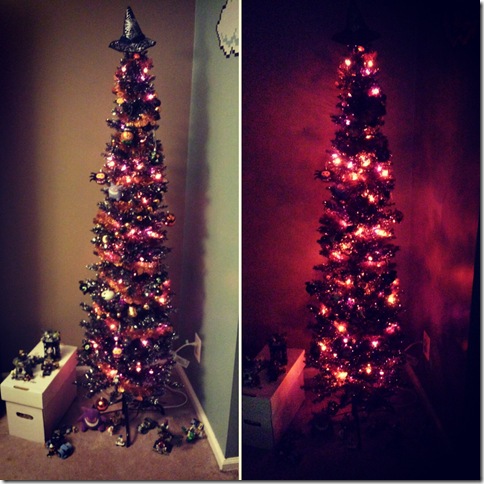 Happy All Hallows' Day! (The day after All Hallows' Eve, which was Halloween!)
Also, if you'd like to see how I stack up against other personal finance bloggers, be sure to check out The Ultimate List of Blogger Net Worths over on Rockstar Finance!