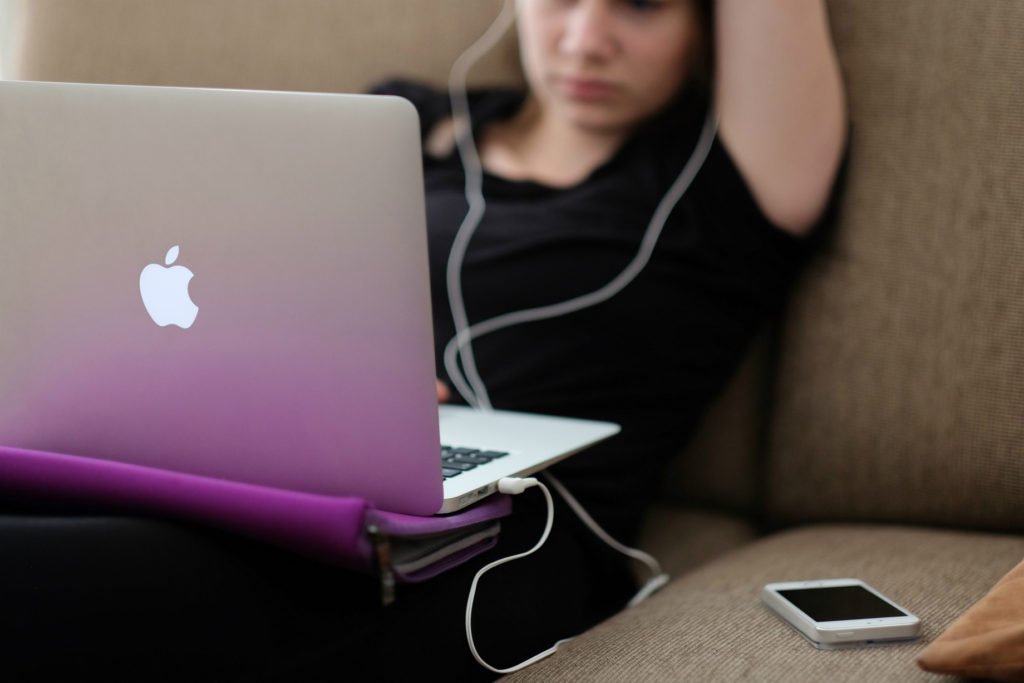 [I've been talking to an old college friend (ha! old! college was like 7 years ago!) about how much he spends on certain things and services that, well, the rest of us pay probably-way-too-much for. When he said that he paid $20/year for all of his streaming video, I dared him to prove it, in writing, here on the blog. So here you go – his anonymous guest post on how he does it:]
I don't own a TV and I don't pay for cable television. I don't subscribe to Netflix because I don't watch enough to justify the $7.99/month cost. I used to subscribe to Amazon Prime but $99/year is more than the service is worth to me. Hulu doesn't have the content I want (I mostly watch films rather than television). The service that has the greatest number of interesting titles is Netflix's disc-by-mail service, which would be great, if not for the fact that it costs the same $7.99/month as the streaming service (or $4.99/month for max two discs per month). I watch perhaps one or two movies in a month, want to spend about $20/year for that purpose, and I certainly can't be bothered to walk to a physical Redbox.
So, how can one spend only $20 per year on movies and television? Well for starters, with free trials, of course!
New customers can get free trials of:
There is some content-overlap between services, so you could cancel your existing subscriptions, and still watch some of the same things while trying out these other options. [Editor's note: I highly recommend checking CanIStream.it to see which streaming services your favorite shows are on!]
And it's surprising how often free trials come around for previous (and not just first-time) customers (although I had been a Netflix subscriber on-and-off between 2006 and 2012, which perhaps explains why they give me free things so often.) Within the last three years, I have received free trials of these services without being a new customer:
Hulu, August 2016
DVD.com (Netflix disc service), May 2016
Hulu, April 2016
Netflix (Streaming), October 2015
DVD.com, September of 2015
DVD.com, December of 2014
Hulu, November of 2013
Another thing to watch for is completely free content, like:
But let's say you've run through that list and you're out of things to watch for free. As someone who doesn't watch a whole lot, the service I really want is one where I can pay per movie, and not for a monthly or yearly plan. Like I said, I watch one or two movies in a month and don't want to spend more than $20/year. Paying $3 per film on Amazon Video or YouTube seems a bit much, so what I really want is a service where I can pay just one dollar to watch a movie.
Enter VidAngel
Utah has a history of birthing innovative content solutions, presumably because they have a disproportionately high share of the "family values" market that wants "clean" versions of popular movies and television. Utah-based companies CleanFlicks, Play It Clean Video, ClearPlay, CleanFilms, and VidAngel were all created to sell edited versions of popular releases with sex, swearing, etc. removed. Some of these have been shut down after lawsuits from major motion picture corporations, others have played a pivotal role in the passing of new legislation regarding content distribution, and some legal battles are still ongoing. But putting aside both copyright lawsuits (a subject which I find fascinating) and content filtering (a subject I find delightful and endearing), I want to focus on the payment plan of VidAngel.
The way VidAngel works is that you pay $20 to buy (not rent!) a movie … but then you can sell it back to them for $19. (The oddities of copyright law are at the root of this strange distribution model.) Your next movie also costs $20, but since you have $19 in credit you only pay one dollar out-of-pocket. So basically what this means is that you pay $19 as an initial one-time membership cost, but then every subsequent movie you watch is only one dollar.
One dollar to stream a movie!? Perfect! Doing the math, two movies a month plus the upfront cost is $43/year–already cheaper than even the cheapest plans on Netflix and the like–and after two years the cost of two movies per month averages out to $33.50/year, to about $30/year at three years, and to under $30/year after four years. And even if you watch three times as many movies than I do, VidAngel is cheaper than Netflix even watching six movies each month! (By $4.88 after one year, or $14.38/year over a two year period, etc.)
So having run these numbers I said to them, "Your ideas are intriguing to me and I wish to subscribe to your newsletter." With my digital dollar metaphorically in hand, I started browsing the catalogue. The selection of television is minimal, but the movie selection is actually quite good (better than Amazon Prime or Hulu, and even includes noteworthy titles not on Netflix).
I figured I should try out their content filtering while I'm at it, since that's their main jam. What to watch? Game of Thrones without violence? Wolf of Wall Street without profanity? Star Wars: Episode One without the 208 shots containing Jar-Jar Binks? (All real filter options, by the way.)
In the end I decided to finally watch Mulholland Drive, with 7 out of 138 available content filters removing sex and nudity. The content control is ridiculously fine-tuned. You can just click "nudity" to take it all off (har-har), or you can enter the drop-down menus to distinguish between full nudity vs. nudity obscured by a shower door, human nudity vs. nudity depicted in statues, etc.. (And by way of apology to David Lynch fans offended by the notion of editing his directorial vision: Think of this experiment as a meta-critical reflection on Lynch's thesis, "No hay banda.")
The streaming quality was comparable with other services. I was annoyed that a VidAngel commercial (about how to sell back the movie) began playing before the end of the credits, but after griping about that in a feedback survey a VidAngel customer service representative sent me an email just a few minutes later explaining that this video only plays after the first movie you watch on your account. I was not expecting any response to a generic feedback survey: color me impressed!
Now, having sold back the movie for $19 in credit, I can pay just one more dollar to watch any movie in their library, which I can then sell back for $19 to repeat the process ad infinitum. They also provided me a referral link by which I can earn free movies, so if you're interested in either screening a family-safe version of your favorite film or just having a cheap pay-per-movie streaming service, check them out at this link:
https://www.vidangel.com?vip=umx07jm9
Happy streaming!
[Well, there you have it! The proof is in the pudding, or, the blog post, I guess. Do you have any questions for my anonymous friend about his streaming habits? Or would you like to hear about some of his other money-saving ideas? For example, I believe he told me last week that he spends less than $40 per year on his cell phone plan. If you'd like to hear about any of that, let us know in the comments!]
Photo Credit: Steinar La Engeland