In my not-very-long life of shopping and preparing food, I've lived through a gamut of household dietary restrictions: diabetes, celiac disease, obesity, food allergies from peanuts to melons to carrots, pregnancy, caffeine sensitivity… I've had to shop and cook for all of this and more.
The more restricted the list of food items you can actually use is, the harder it feels to save money using traditional grocery-bill-cutting tips. It feels like there are no coupons for the things you can actually buy, and that everything tailored to your problems is hella expensive. Been there, lived that!
A Thrifty Plan… for Other People
My husband and I strive to spend about what the USDA estimates for a "thrifty plan" for an adult couple, or just under $400/month, despite our food challenges (right now, it's all those allergies, my lovely caffeine sensitivity, and potential food intolerances in a nursing newborn). And with a growing baby, we're concerned with getting those habits down now so that we can still be thrifty when the third member of the household starts eating solid food, too!
Some people could just follow the USDA Thrifty Plan market baskets (pages 11 – 13) to the letter to spend the recommended amount. But with a restricted diet, we run into trouble with the "Nuts, nut butters, and seeds" and "Eggs and egg mixtures" parts. (Unless we want to spend a fortune on EpiPens!) This throws the whole protein category out of wack for us.
Instead of trying to use the USDA recommendations, we've developed our own formula to spend about the same amount. And we don't have to follow a strict plan, either. Instead, we have some mindful shopping practices that pack a big punch.
Here are the tips that have worked for us to keep the grocery bill pretty low (perhaps you know of some others we could try!):
Avoid the Middle of the Store – Shop the Edges
Most grocery stores, even my beloved Wegmans (the King of grocery stores), are laid out in a very similar way: packaged foods in the aisles toward the center, produce off to one side, meat in the back, dairy in the back (so you have to trek through most of the store if you're just there for milk), and paper products off to a side or the back somewhere.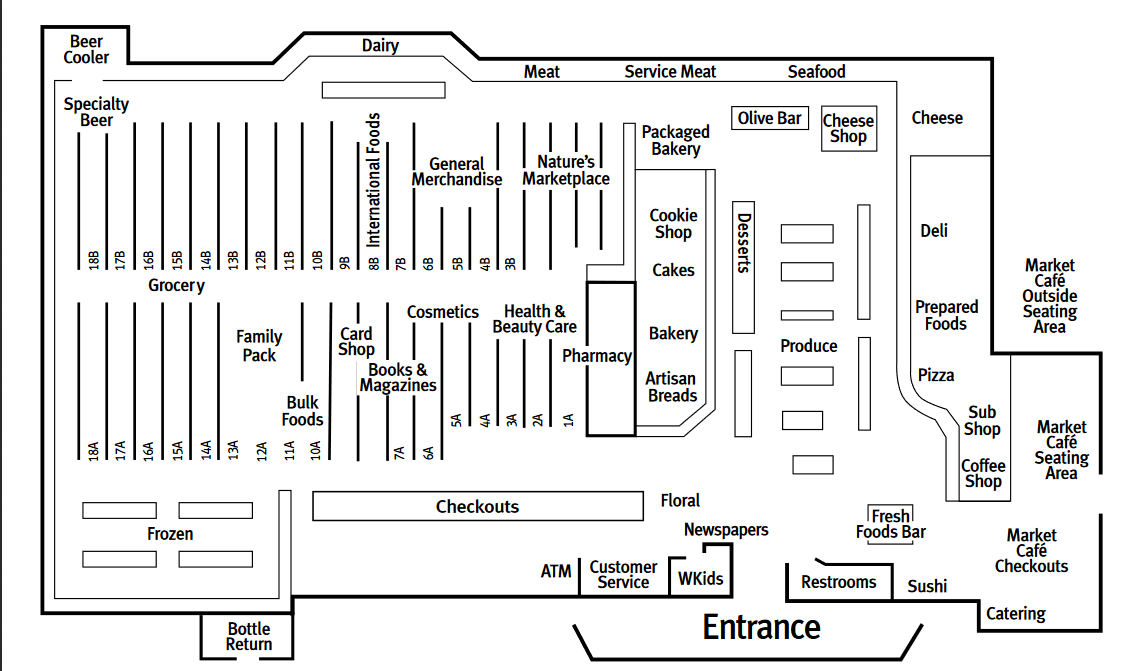 Produce, meat, dairy, and paper towels? Those are the necessities. Boxes of convenience mac & cheese product? That's a "want," and crap like that adds up to bust your budget and make it harder to afford the "needs." So we try to stay on the outside edges of the store, picking up the things we really need (that are actually on our list), and venture into the middle aisles only when absolutely necessary.
(Bonus: the pushy people who put their carts in the middle of an aisle and seem generally clueless that anyone else is trying to shop there? They tend to hang out in the middle aisles. I love avoiding those people more than anything.)
Actually Make a Shopping List
Spontaneity is fun! It's the spice of life! And a real budget buster. I'm not saying you have to sit down each week and do some extensive meal planning (we don't). But just a little bit of forethought into what we actually need and how it will all fit together helps us ignore all of the rest of the stuff at the grocery store. And, it saves a lot of time, which is even more valuable to us than money right now (with a baby in our lives!).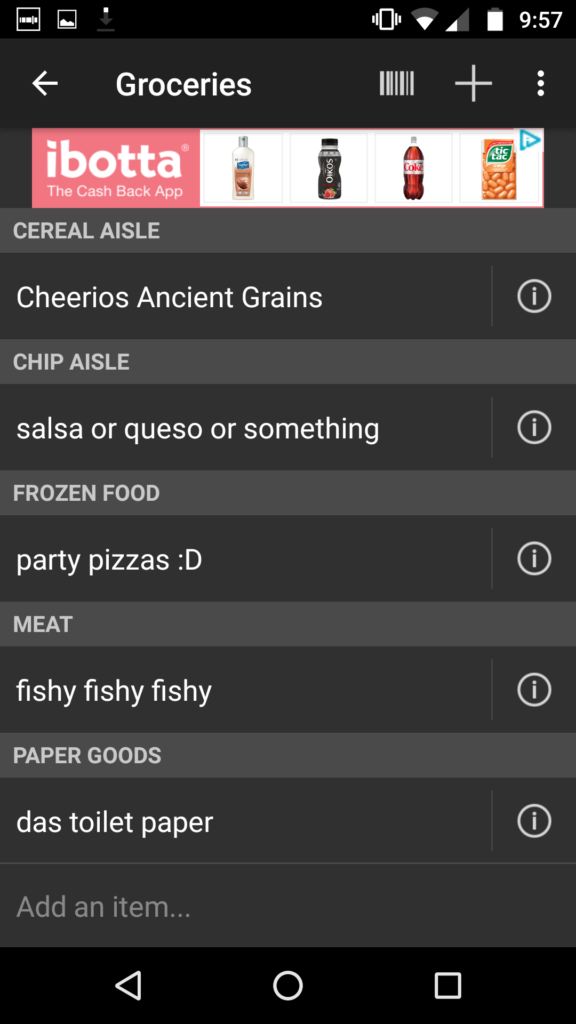 We use the app OurGroceries, because it's available on Android, iOS, desktop, and Amazon Echo, and you can link all of those instances of the app together. This means that no matter which one of us goes to the grocery store, we have access to the same shopping lists.
The other tool we use to make our list is an Amazon Dash Wand, which links up to our Amazon Fresh shopping cart. We're doing about half of our grocery shopping on Amazon Fresh right now, to save time. This handy little device has both voice recognition and a barcode scanner, so we can just scan items as we're finishing them off (before we throw the packaging in the recycling bin), or speak the names of things into the microphone, and boom! Added to our Amazon cart.
Obviously, my big wish here is that the Amazon Dash Wand and OurGroceries would sync with one another! How great would that be? The two aren't quite there yet (even though we can use OurGroceries with our Amazon Echo, we can't use the Dash Wand to add to OurGroceries).
But you don't have to get this technological with your shopping list if that doesn't fit your lifestyle. A magnetic pad of paper on your fridge door works well, too! We just love the technology because it eliminates the need to remember to bring the list with us.
No matter how you make your list, having one is essential for diet-restricted folks on a budget. No matter what your flavor of restriction, there are hundreds of products at the grocery store hoping to tempt you out of your dollars by catering to your needs. It's good to try a new product once in a while, but by having a list and sticking to it (mostly), you avoid ending up with a hodge-podge cart of unrelated foods that "looked good" while you were shopping. Also, having a list helps to make sure you get everything you need, so you don't risk extra trips for forgotten ingredients, wasting time and exposing yourself to unnecessary temptation for additional items.
Make the Most of Your Produce
Fresh produce is often the biggest chunk of a diet-restricted grocery shopping trip. (Especially if your flavor of restriction is vegetarian or vegan!) That makes it the prime category for cost savings, to get more bang for your buck.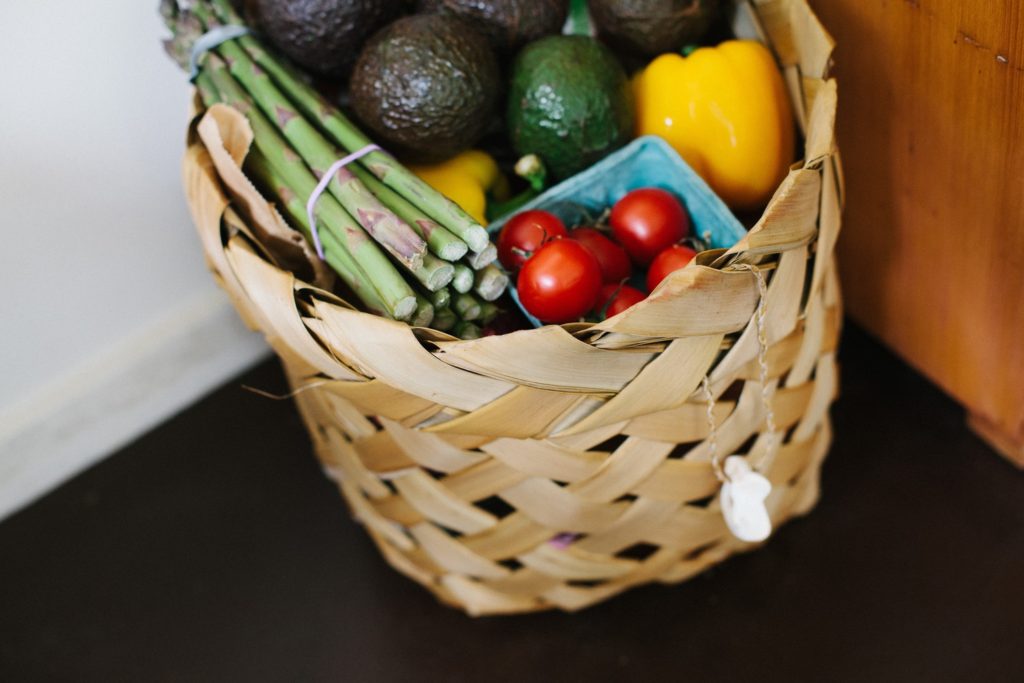 Look for in-season produce while you're shopping.
If you don't happen to know the seasons of produce offhand, the USDA website has a handy seasonal produce list. If you're committed to buying local, the website Field To Plate has a list of regional produce season links. You can also visit your local farmer's market, where it's easy to shop in-season (whatever is there from local farms is likely in-season!), and prices are often lower than the grocery stores. Plus, you get to talk to the farmers, which can be very helpful if you have contamination concerns or other questions relating to your dietary restriction.
Buy some of your produce frozen (not canned).
Canned vegetables contain a lot of added sodium, but frozen veggies are often just plain veggies (check the ingredients list) that have been picked at the peak of their freshness and then flash frozen. A recent study found only negligible differences in the nutritional content of fresh vs. frozen produce, with the frozen produce sometimes winning out! Another nice thing about frozen produce: you may actually find coupons via the traditional coupon sources (Sunday newspaper, coupon websites, etc.), unlike fresh produce, which rarely (if ever) has any coupons.
Another benefit I've found in frozen produce: time savings! I've been buying frozen cut up onion, peppers, mushrooms, and mirepoix lately – mostly for throwing in the slow cooker for certain recipes. Because it's already cut up and ready to go, and it doesn't cost much more than the fresh uncut stuff, this can really speed up the prep time on a lot of recipes.
Learn to store produce in the best way possible.
A recent survey estimates that the average American household throws away $640 worth of food each year! Properly storing our fruits and veggies so that they don't go bad has been our #1 tool to reduce food waste in our home – and we've had great results. It's all about doing a few extra seconds of research on how to store different varieties of produce.
For example, did you know that you should wrap the stalks of asparagus in a wet paper towel, or put them standing upright in a bowl of water? How to do this varies for each and every fruit and veggie – StillTasty.com is a great resource for finding the best way to store something, and how long it will stay fresh (and tasty!) if stored properly. They have a guide to storing vegetables, or you can just use their search to look up individual foods.
DIY Means You KNOW the Ingredients
Reading lots of labels to find out if stuff was "made in a facility that also processes tree nuts and peanuts" is a real pain in my ass. I swear, every time I pick up something halfway interesting in a grocery store, it always has some sort of warning on it about how it's trying to murder my husband. But when I make things from scratch, I'm in control of the ingredients. And it's usually cheaper.
Is it more work? Yes. Of course. But it's cheaper, healthier, and when dealing with food allergies, safer. Totally worth my time to get those ingredients from the "edges" of the store and then put something together myself, than to risk an allergic reaction… or the extra calories, sugar, and salt that lurk in convenience foods.
There are probably a lot of brands that sell specialty products to cater to your dietary restriction. It's a mistake that a lot of people make: buying up a ton of these right after getting a diagnosis.
I've shopped with a recently-diagnosed celiac patient, and seen a cart filled up with gluten free pretzels, breads, frozen dinners… everything imaginable. But sticking with basic whole ingredients and making items yourself is a lot cheaper than buying all those specialty items. Choose one or two if they are healthy and time-saving, and skip the rest.
Buy Generic
When I do venture into the middle of the store for dry goods, I make it a point to almost always check out the generic version. This saves up to 50% off these items, in most cases. We've had great luck with most generics, but that may vary based on your grocery store. It's worth giving the generic version a try once, however, as long as the generic doesn't conflict with your dietary restriction.
That last part is the kicker, though. Sometimes, the name brand item is fine for our restrictions, and the generic is not. I'm looking at you, Wegmans W O's (peanut warning) vs. name brand Oreos. So reading the labeling is clutch, here.
Use Cashback Apps and (Some) Coupons
It's rough to find coupons for fresh produce, meats, and generic store-brand stuff. But, it's not impossible, if you know where to look. Don't waste your time trying to become an Extreme Couponer™®© with dietary restrictions – it pretty much doesn't work unless you are stocking up on convenience foods.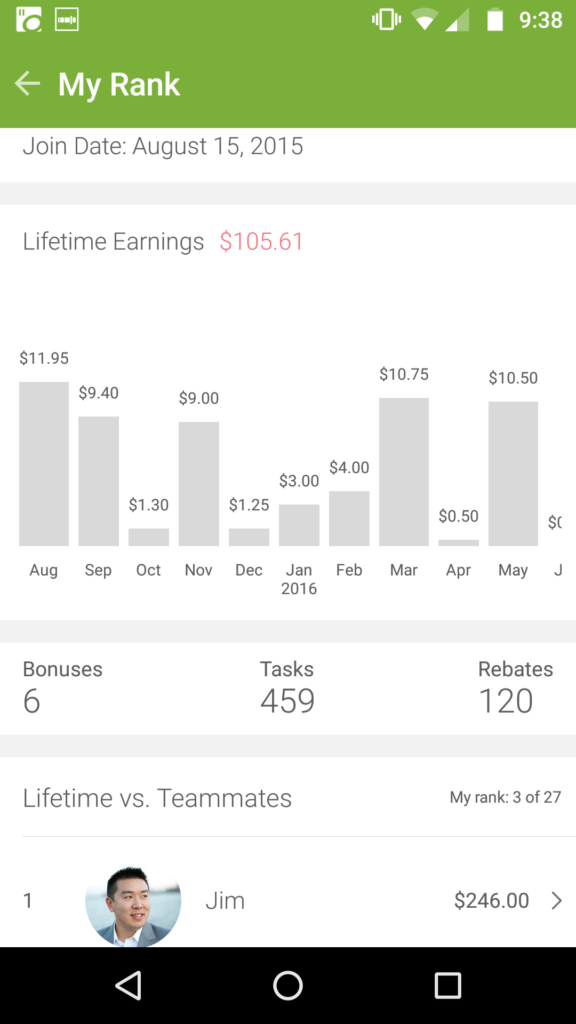 Instead, use the old 80/20 rule, and look for the 20% of coupon sources that have 80% of the coupons that apply to your situation.
Your mileage is going to vary depending on your dietary issues, but the best place to start is with the grocery store you shop at. Most places put out some sort of flyer/magazine thing with coupons in it, or that at least highlights upcoming deals and sales. Also, make sure you are a part of whatever rewards or frequent shopper program they have – those usually include mailing some special coupons to your house.
If you buy any special brands for your dietary restriction, make sure to visit their website and sign up for any email newsletter they may have. That's a good way to get coupons for the things you need, emailed right to ya. For example, we occasionally buy Don't Go Nuts snack bars, so I signed up for their mailing list in case they ever email out a coupon.
As far as cashback apps go, we've had a good amount of luck with Ibotta (referral link: if you sign up and redeem a rebate, you get a $10 bonus and I get $5). Every single week they have some cashback offers for any brand of healthy, whole ingredients, such as a gallon of milk, kale, onions, etc., as well as some deals on name brand stuff that makes it cheaper than the generics.
I've received over $100 in cash back from Ibotta since I started using it, and that's with buying mostly generics!
Limit Alcohol Purchases
Way to be no fun, Stephonee! Yeah yeah, I know. And admittedly, this practice originated in our household because of my pregnancy more than any cost-cutting benefits. I even gave my husband a reason to pause before buying beer for himself at that time: I told him any time he put beer in the grocery cart, I would put a gallon of ice cream in!
Alcohol can severely increase your grocery bill, especially if your dietary restrictions mean you have to get a special kind, such as gluten-free beer or vegetarian/vegan beer.
Skipping alcohol for all but special occasions will keep your grocery budget on the thriftier end. If you still buy alcohol regularly, I might recommend tracking it separately from your other grocery spending, so that you can keep an eye on how much its costing you. As long as you're spending within an amount you feel comfortable with, you're fine. But tracking it separately will alert you if your alcohol spending gets out of hand.
Your Turn
These are the ways that we've kept our grocery budget within the USDA "thrifty" allowance without following their thrifty shopping plan – how about you?
How do you keep your grocery bill in check with a restricted diet? Can you offer up any tips that we haven't thought of to slash our grocery budget even further?
Photo credits: hey! Andrew, leonie wise, Wegmans, OurGroceries, Ibotta
Save
Save