My participation in the HP Freshman 15 giveaway is coming to a close. It's been a ton of fun, and I've really enjoyed reading the comments you guys have put in your entry forms! You all have really great insights into the content that I made you dig through.
I hope the questions weren't too hard! There were nearly 200 correct entries, so I think it was a nice balance of hard-but-not-too-hard. Also, I gave you second and third chances if you needed them. 😉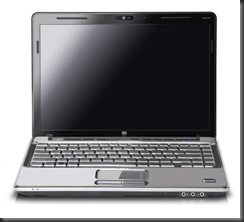 So, who won?!?
Heather Brown is the lucky winner of the HP dv4t prize pack! She'll be receiving all of the following:
And the following four runners-up will each get an HP Protect Messenger Bag (which is a pretty sweet bag, if I do say so myself):
Alain Lai
Rebeca Chirinos
Karim Turay
and Scott Campbell
I've emailed all of the winners, so if you see your name above, check your inbox!
What if you didn't win? Well, if I don't hear back from one or more of the winners, I will pick new names, so keep a keen eye on your inbox. Also, keep an eye on this site – this isn't the first giveaway I've done, so I highly doubt it will be the last. Subscribe via RSS or email to get financial tips, stories, and future giveaway announcements delivered right to you!
Many thanks to everyone who entered, this was a blast! And don't forget, there are 14 other sites giving away similar prize packs! Here's the list: