If your mailbox looks like this: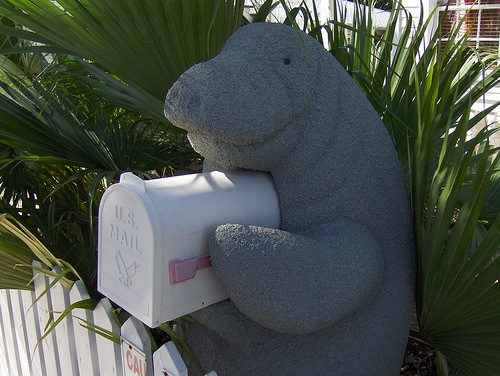 Instead of looking like this:
Then go find one of these when you want to send mail out: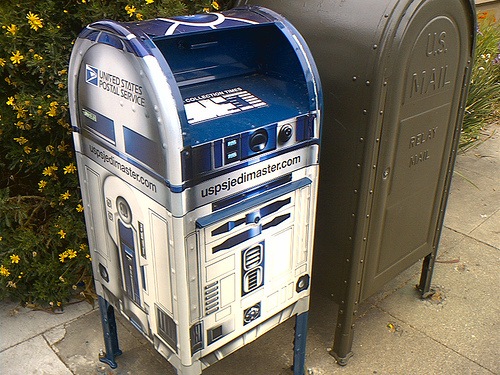 All manatee and R2D2 mailboxes aside, I'm not joking. Do you know what thieves call those red flags like the one on the manatee mailbox? They call those "Steal Me flags." To a thief, that flag sticking up in the air means "there's something in here, and it's probably a check or some other piece of information useful for identity theft."
Only send your mail out from locked outgoing mail boxes, or the big blue boxes that thieves can't reach into.
This post is a part of National Protect Your Identity Week. Be sure to check out www.ProtectYourIDNow.org and subscribe to this site to get all the ID theft prevention tips!