*cricket chirp* *cricket chirp*
Yup, it's been pretty quiet around here lately. The work available to me picked up a lot in the month of April, and so I scrambled to catch it all in my little hat. That meant putting writing blog posts on hold, and focusing deeply on things that would directly make money. How well did that pay off in my net worth at the end of the month? Here goes…
Change: +$1,633 or +3.51%
April Net Worth TOTAL: $48,215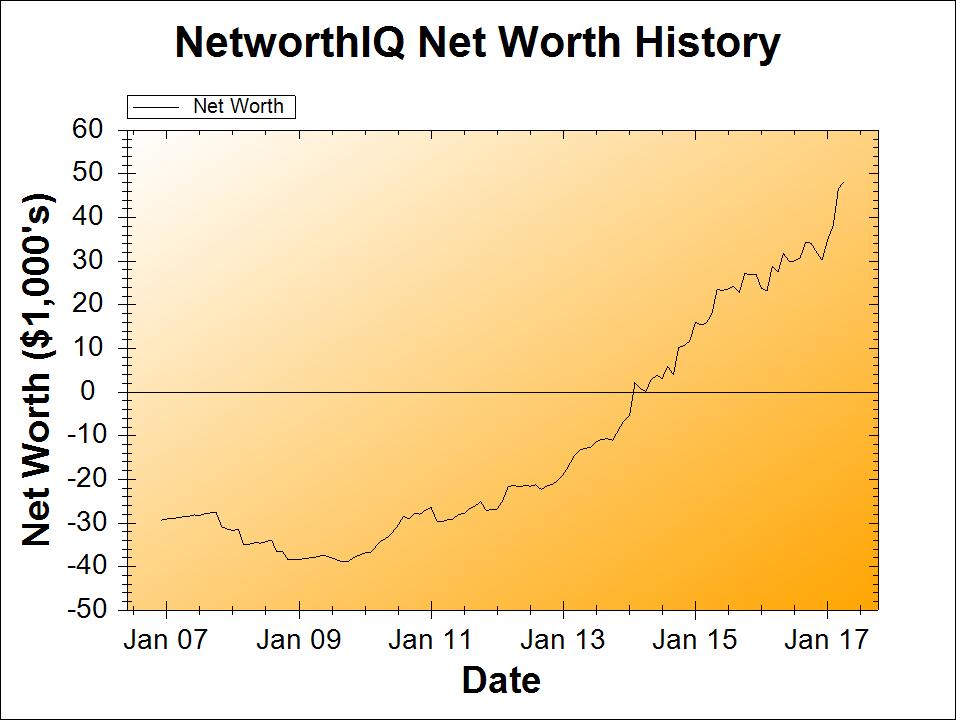 A nice, healthy jump up! Not as impressive as last month's jump, but still a climb of more than $1600 is nothing to sneeze at. Plus, in the future I can replicate what I did this month (worked a bunch), and I can't easily replicate what happened last month (my husband and I saved too much for taxes as freelancers, and ended up with a self-funded "tax refund"). At least, not every month, anyway!
Paying Off the 0% Credit Card Early
This has been a topic of much discussion – especially in my home, where one member of my partnership is more debt-averse than the other. Because of the tasty 3-year 0% rate (which we used to basically refinance one of my student loans to that 0% interest rate), we've been in no hurry to pay it off early.
But now we're into the home stretch: just 10 months left on the promotional offer. And we were set to have the debt paid off right on time. But, I'm a little paranoid about these types of offers; I don't want any "gotchas" to spring up out of the ground and grab me.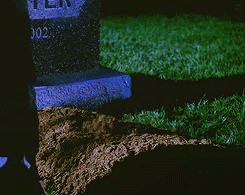 With that in mind, we're going to start sending just a little bit more money in with our monthly credit card payment to that card. It just so happened that the amount we still owe now is equally divisible by 9 – so we can pay off the card with 9 equal payments instead of 10, just by adding $7.61 to the automatic payment. Paying the card off an entire month early should save us from any surprise interest charges, and $7.61/month isn't really an amount that we'll miss.
We'll probably still end up paying off the credit card another month early… because paranoid. So that will be paid off 2 months early, 8 months from now… the end of the year!
New Apartment Fund = FULL
One of the things my husband and I do is make sure that we're always prepared to move. It's like an "emergency fund" for any situation where we'd have to move quickly, including a job change, a big hike in our rent at lease renewal time (this one actually happened), getting pregnant and needing additional space/toilets (also happened). As renters, this includes enough to put down a security deposit and first month's rent, as well as hiring movers and cleaners if we need/want to.
When we moved into our current apartment last year, we took a big ol' chunk out of the existing fund to, well, pay for all those things. So we've been rebuilding that fund since July, with the goal of having it completely replenished by the end of June, when our lease is up. Not that we have any plans to move as of yet… but it gives us a powerful negotiation tool against rent hikes: the ability to turn down a lease renewal with a significant rent hike, if we need to do that.
$38,901 Net Worth Achieved!
$38,901 is a significant number for me, because the negative of that (-$38,901) was my all-time net worth low, back in September of 2009. So hitting positive $38,901 was something I was really, really looking forward to. And now, I've done it!
Technically, I hit that number last month, but I didn't crow about it because it really didn't feel "earned." Even though it was through careful saving and money management that I hit that number… some of that came from what I called the "marriage bonus," where some money we had saved up moved from my husband's name to mine.
But after a month of working as much as I could and pushing the needle even further above $38,901? I think I've earned the happy dance!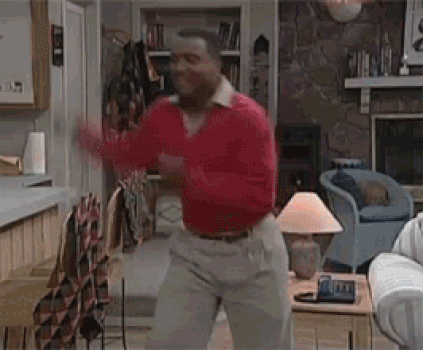 Wahoo!
What's Next?
At the risk of over-abusing animated gifs…
The next goal on my agenda, as set when I did the 30-Day Money Cleanse, is to max out all of our retirement accounts (Traditional IRAs and an HSA) for 2017. Technically I have until April 15th, 2018 to do this. And we've already maxed out the HSA for the year, and moved on to the IRAs, so that's progressing along nicely.
But that goal is really more of a strategy (max out contributions to the accounts for the year) – I'd also like to have a net worth milestone goal. Because those are fun, honestly. Like those "thermometer" graphs at a charity fundraiser, I like to have a $ total to aim for.
$61,099 is the next milestone! It's -$38,901 (that all-time low of mine), plus $100,000. It will mark $100,000 of positive progress since I started the blog more than 10 years ago. It would be nice to hit that number before 10 years turns into 11, so let's aim to get there by January, 2018.
That might be a stretch of what I can actually do, and I'll be subject to the whims of the market since my investments are all in stocks… but hey! Gotta shoot for the moon so that if you miss, you'll land among the stars.
---
If you'd like to see how I stack up against other personal finance bloggers, be sure to check out The Ultimate List of Blogger Net Worths over on the Rockstar Finance directory!
Save