Is it just me, or is February even shorter than it's supposed to be? Like, missing 2-3 days compared to other months is one thing, but I'm having some serious "no really where did the time go?" feels right now. It hardly felt like enough time to do anything this month, let alone make any progress at all on my net worth. But I guess the numbers are telling a different story…
Change: +$3,284 or +4.00%
February Net Worth TOTAL: $85,393
It was a busy, busy month, so let's dig down into the categories!
Cash: +$275
A few unusual things happened with my cash accounts this month:
New Recurring Expense: Pre-school!
Well, more like pre-pre-pre-pre-school in our child's case. School doesn't start until this autumn, but there was the application fee to pay this month, and then next month we'll see the hit of the initial tuition deposit. The school isn't too expensive, and we'll spend the time working to more than make up the cost, and it qualifies us for the Child and Dependent Care Tax Credit (so we'll get 20% of the costs back in our taxes). But it is a new recurring expense to manage, so I'm working it into our spending plan now.
SPLURGE ALERT: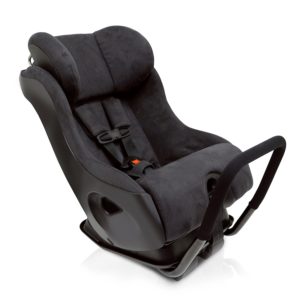 I bought a pretty pricey car seat, the Clek Fllo ($299.99 on Amazon at the time of my purchase). I started writing all about this purchase, but the explanation got really long. It's-own-post long. So I cut it out of here and we'll just leave it for another time. But the TL;DR is that it fits with my values and my husband's values, so of course we're going to spend the money in that case. Why else do we do all this saving money and financial well-being stuff if not to be able to make meaningful purchases?
New HSA!
I now have an HSA through my employer at the day job, and so this means some additional savings in cash. I consider HSA funds that are invested in stocks or bonds in my "Retirement" category, but anything in an HSA in cash is, well, cash. Category-wise. This new HSA account requires the first $1000 be kept in cash before anything above that can be invested, so it will be another month or so before I can invest within the new account. Unless I transfer the balance from the old account into the new one, which I will probably do. But it'll be a few weeks before I can invest, either way.
You may recall that I had managed to max out our HSA by March of last year, but that won't be the case this year. Since I'm doing the contributions through an employer (having it taken straight out of my paycheck), the money comes out tax free (including no Social Security or Medicare taxes!). This is a part of the quadruple tax advantage of an employer-sponsored HSA:
Exempt from federal and state income tax going in
Exempt from Social Security and Medicare (FICA) taxes going in
Tax-free growth and trades within the account
Tax-free coming out if used to pay for qualified medical expenses
Retirement: -$3,147
Hey remember last month when I had big growth in my retirement accounts and referenced that early 2000s Shaggy hit, "It Wasn't Me?" Same deal this month, but opposite effect. The markets have been "crashing" (hahaha whatever) or at least "correcting" this month. And I didn't contribute anything this month (soooooon though… as in, within the first few days of March, actually), so naturally, the balance is down.
Though this hampers my milestone progress (see below) a bit, I really don't care. In fact, as usual, I'm happy about a correction in the stock market. It's called a "sale" and I'm in the buying phase of my life. Why wouldn't I want stocks to be on sale? Again, I'm buying within the next few days!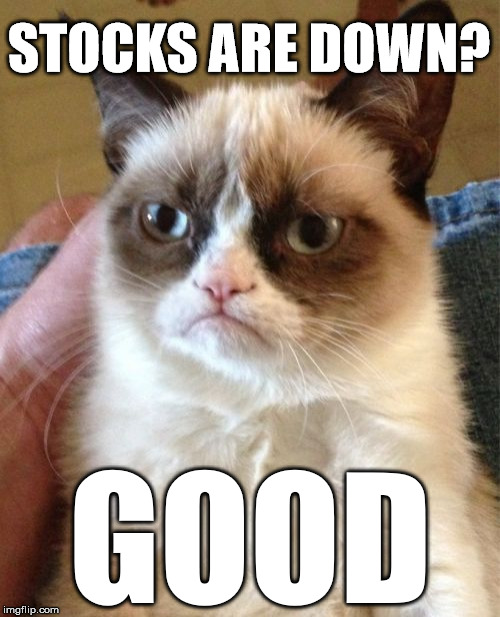 "Other" Assets (Tax Refund): +$6,341
I filed our taxes in February (finally, after waiting on a 1099-MISC form, which turned out to be wrong when it finally arrived, and then waiting on the corrected version), and whoa were we due a big refund!
Now, I'm gonna get this in before someone jumps out of the bushes and yells "YOU SHOULD ADJUST YOUR W-4 WITHHOLDING SO THAT YOU DON'T GET A REFUND BECAUSE THAT'S AN INTEREST-FREE LOAN TO THE GOVERNMENT, YO!"
Calm down. Savings account interest rates still aren't what they used to be so "interest-free loan to the government" is overblown. Last year, most high-yield savings accounts capped out at 1.05% APY (except my 5% NetSpend and Insight card accounts).
My refund didn't come from having too much withheld in our paychecks (the W-4 withholding form part). Gasp!
Rather, it's because of that huge friggin Obamacare subsidy that we got for 2017. But we were never sure up until the end of the year if we would qualify, so we chose not to have the subsidy applied to the health insurance premiums we paid, and chose to get it at tax time. Thanks Obama.
Oh, and it also wasn't interest free because we paid those health insurance premiums with rewards credit cards (and paid the credit card balances off in full each month – very important!). So we got at least 2% back on each payment (sometimes a lot more, thanks to credit card signup bonus).
Stop hiding in bushes and jumping out and yelling at people about their tax withholding strategies. You don't make friends that way.
So yeah, were it not for the Obamacare tax credit, our refund would have been a measly $10 or so for the federal return. Which is right where the bush-jumping Withholding Police want you to be. So there. (And we're not on an Obamacare marketplace health plan this year, so it's irrelevant going forward.)
Student Loans: $0 change
Just an annual reminder that February is a short month, so my payment never settles before the end of the month and it looks like I didn't make a payment. It balances out with a seemingly "double" payment every March or April (depending on where the weekends fall), so whatever.
Milestone Progress
$100,000 Net Worth: Not there yet! (So no gifs.) Thanks a lot stock market sale! To get there by the end of 2018, I calculated last month that I need $1,626 in net worth growth each month. So this month, I made another 2 months of progress! Recalculating it now, I need just $1,461 of growth each month to get there by the end of the year. That number just keeps going down! 😀
That's it for February! How are your numbers looking this month?
---
If you'd like to see how I stack up against other personal finance bloggers, be sure to check out The Ultimate List of Blogger Net Worths over on the Rockstar Finance directory!
Photo credits: Clek/Amazon, Grumpy Cat/ImgFlip, Richard Lee