August has come to a close, and you know what that means: the Halloween decorations are all hung with care, the pumpkin beer is in the fridge, and the spoopy books and movies have been put into full rotation again. What? Just my family? Alright, well, you guys are missing out if you're not already in full-on Halloween celebrations. Just sayin'.
*cue Vincent Price laugh here*
Hopefully, my net worth this month isn't frightening, though. So let's split up, search the dark empty creepy house, and come back here with the numbers, okay? You take the hatchet and I'll take the baseball bat. Oh, all we've got are some spreadsheets? Well, that makes sense. Annnnnd go!
Change: +$6,136 or +6.55%
August Net Worth TOTAL: $99,824
Okay, I think we can agree that the only scary thing here is how close I got to the $100,000 net worth milestone without actually reaching it this month. WTH!?!
But! But! I did reach a different milestone soooooooo….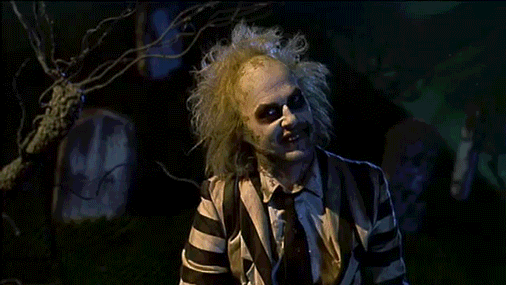 Yes, successfully completing a milestone of any kind gives me the license to fill this update with gifs! And since we're definitely on a Halloween kick here, we'll keep that theme rolling in the gifs. Because I can.
Cash: +$841
Finally, the days of hoarding cash have come to an end this month! I guess that's a mini-milestone itself. (It's not the milestone that justifies the gifs in this post, that comes in the next section so just hang on.)
But yes, we've now got enough in cash held specifically to pay off my 0%-interest credit card before the promo expires in June. So no more need to sock away cash like maniacs preparing for the zombie apocalypse (though they would be hoarding weapons and food, I imagine, as we all know money will have no meaning in the new zombie-infested world).
Thank goodness. Now I can focus on other categories that I like better. Like, oh I don't know…
Retirement: +$5,110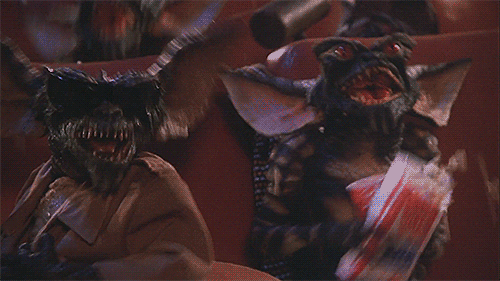 Yes yes yes yes yes yes yaaaaaaaaaaaaaaaaaaaaaas!!! Hi ho, hi ho, it's over the $100,000 retirement balance milestone we gooooooooo!
With $104,970 in my retirement accounts at the end of the month, I now very officially have more than $100k saved for retirement. That's spread around in a few different 401(k)s, a Traditional and a Roth IRA, and the investment portion of my HSA [Health Savings Account] (and a tiny SEP-IRA but don't worry about it).
I can't claim too much of the "credit" as the market really did the heavy lifting this month. I only made my usual HSA contributions (though it was a 3-paycheck month for me, so that was 1 extra contribution in August).
But still… got there!
Cars: +$189
I never like to dwell on the mysteries of the Kelley Blue Book car value fluctuations.
But, if it's getting me all that much closer to $100,000 net worth this month… well, I'm not gonna complain.
Student Loans: -$153
Possibly the scariest thing of all the scary things in this post?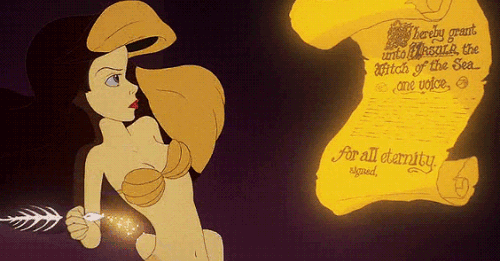 Oh wait…
Credit Card: -$125
Oh right. Student loan debt refinanced onto a credit card. That's the scary one. But, as mentioned above in the "Cash" section, I now have 100% of the money needed to pay this off in full when the rate expires. What could go wrong?
Milestone Progress
The Milestone: $100,000 net worth. Only 4 months left to get there on time! But uh… also… I'm only $176 away. And if you don't think I considered doing some "movie magic" to massage the numbers and "find" $176 somewhere for this update… well… you've either underestimated my craftiness, or correctly estimated my laziness. Either way, we'll get there next month (probably), so whatever. I'll just be here, waiting.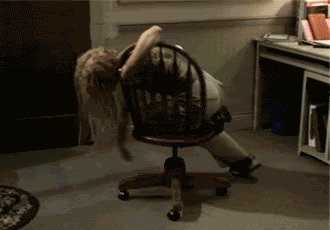 Other Milestone: $100,000 in retirement accounts – ACHIEVED!!!
So while my total net worth isn't at $100,000 yet due to my debts dragging the number down, I do have more than $100,000 in my retirement accounts now.
So, with that milestone hit, it's time to line up the next one. I always say that each successive $100,000 should take half the amount of time as the last.
I started saving for retirement in August of 2008 (when I paid off my credit card debt). [What are the odds that I started AND ended my first $100k, in August?!? Like, 1 in 144? Or 1 in 24…? Whatever, that's spooky timing!] So it took exactly 10 years to build up my first $100,000 in retirement.  The next $100,000 should take me 5 years (ideally, less than that).
Buuuuuuuut… since five years is a lot of years to track a "next" milestone, we'll just put that on the back burner for now. The next logical milestone is… debt freedom!!!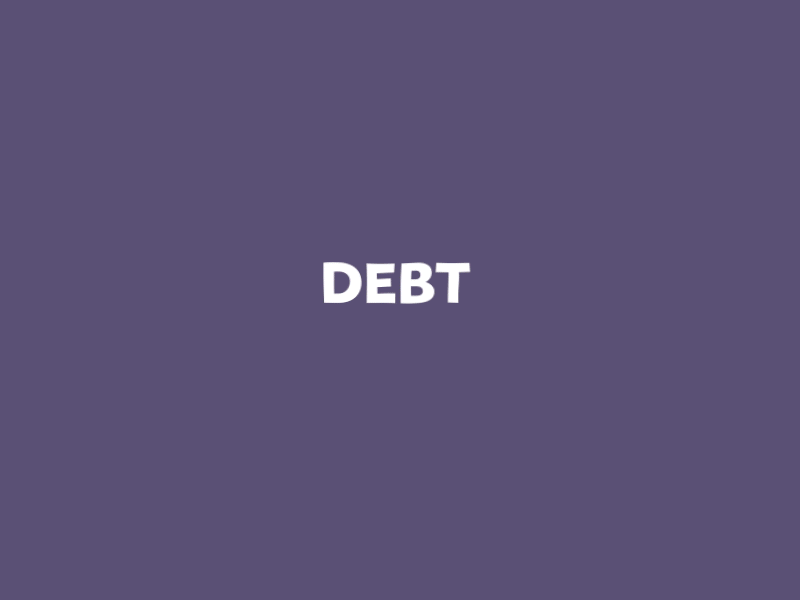 According to the free debt snowball calculator on Undebt.it, I'll be totally and completely debt-free in December of 2022. Still four years off, I'm afraid. BUT, Undebt.it's debt snowball chart says that once I pay off the 0% credit card in June 2019, the remainder of my unsubsidized student loan will only take one more month to pay off!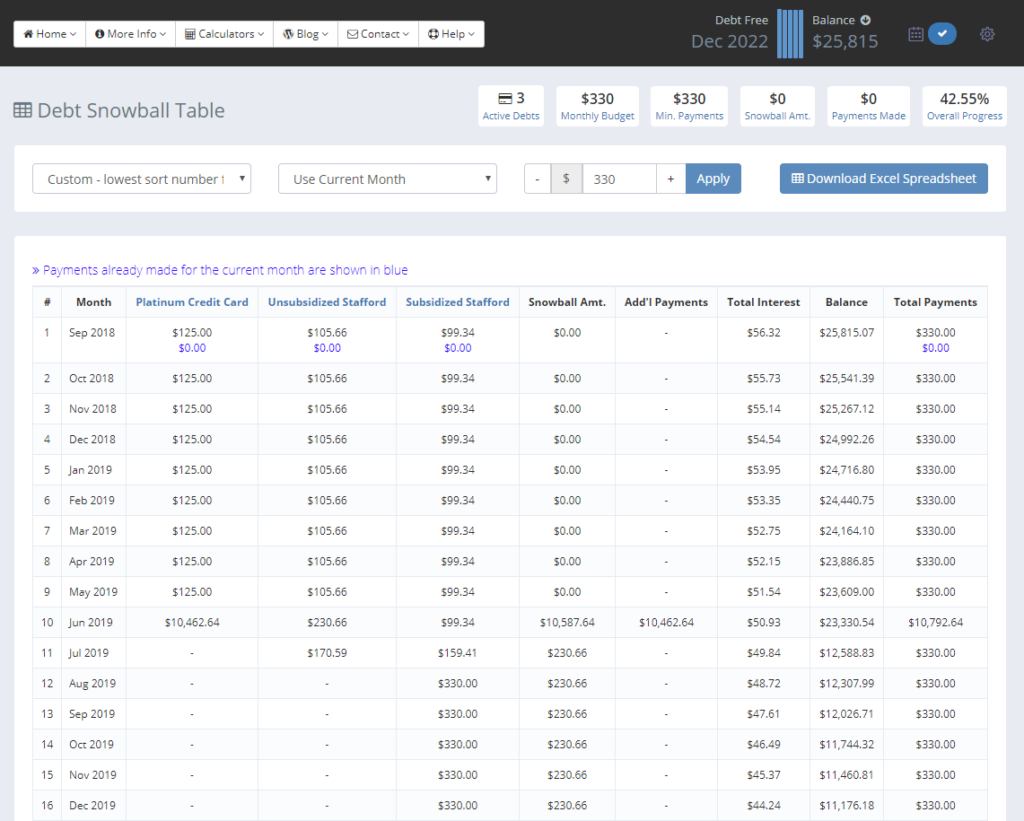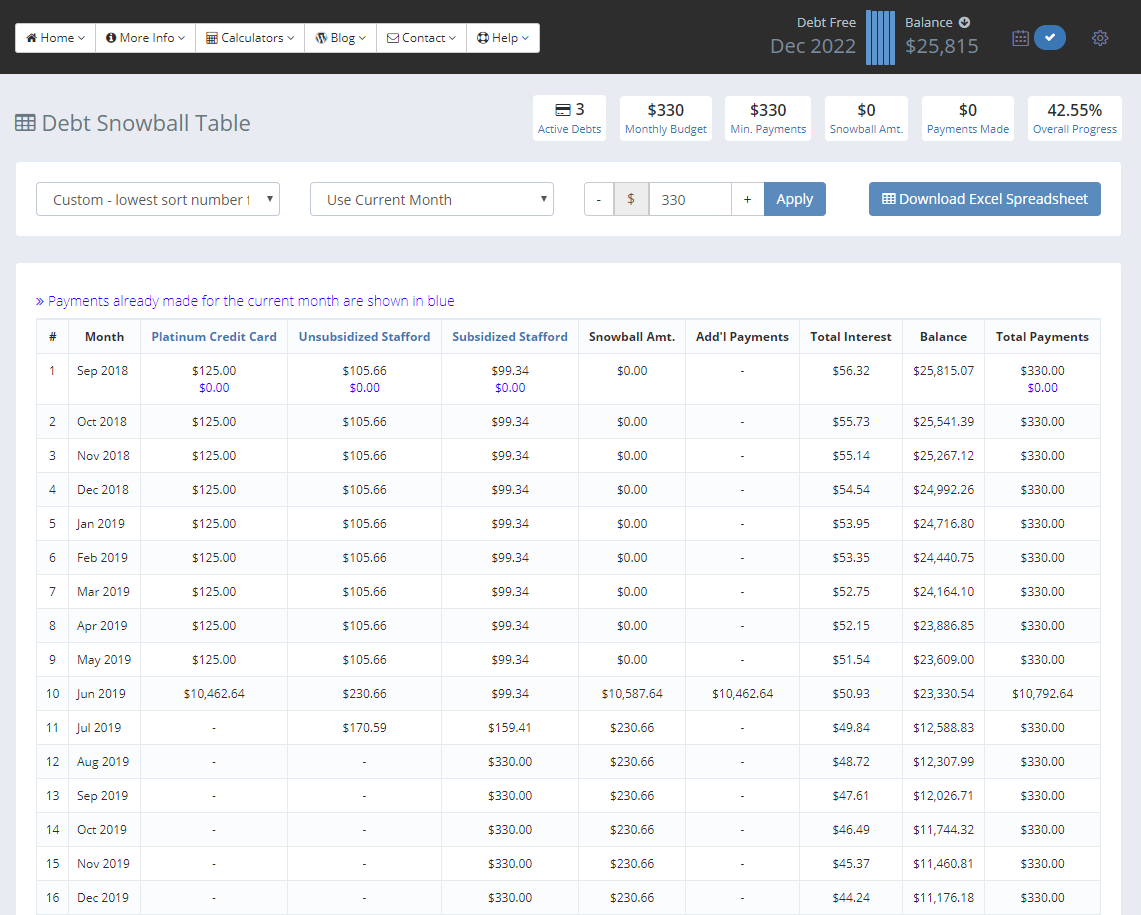 So there we go, the next milestone to start shooting for (after hitting $100,000 in net worth, of course): paid off Unsubsidized Stafford student loan!
BONUS: Simplistic Steph Hit $100,000 Net Worth!
A huge shout-out and congrats to "Simplistic Steph" and her husband Zach for hitting their $100,000 net worth milestone recently! There's nothing I like seeing more than Stephs getting to $100,000. 😉
How about you? Will you be the next milestone-goal-achiever-person featured here? Share your net worth achievements in the comments below or send them to me on the Twitters!
Of course, in order to send me your net worth achievements for celebration, you've got to be tracking your net worth! You can do it old-school-horror-movie-style with spreadsheets like I do… or if those are too terrifying, you can let Personal Capital do the wet work (and you get a $20 Amazon gift card for signing up!).